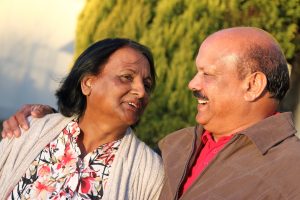 Life has a way of throwing unexpected things at us. While we do our best to adapt and remain flexible, we sometimes need some extra help. This is especially true for those who have retired, as many are working with a fixed income. Luckily, for those who qualify, a reverse mortgage is a great way to free up financial flexibility and live their lives how they want. In today's blog, Family Home Loan Texas discusses eligibility requirements for individuals to receive a reverse mortgage.  
Requirements Of A Reverse Mortgage
To qualify for one, you must meet a few criteria. First of all, you must be 62 years or older, and your home must be your primary residence for the duration of the mortgage. This means you must be living in it for most of the year. Because of this, you cannot qualify for a reverse mortgage on a vacation home or rental property. The house you want to take out the loan on must either be a single-family residence, a 2-4 unit property (with you living in one of the units), a condominium, or a townhome. You must also either own your house outright or have at least 50% equity in it.
Finally, you will have to meet with a counselor who is approved by the U.S. Department of Housing and Urban Development. They will make sure you know everything that a reverse mortgage entails, describe the process of receiving one, and that you understand the terms of the loan. These terms often include your need to pay property taxes, insurance, and maintain upkeep on the house.
What Can I Spend It On?
If you are eligible for a reverse mortgage, the money you receive can greatly improve your quality of life. It is a great way to supplement your income and increase the cash you have on hand. You can use this loan in any way that fits your unqiue needs. Many individuals take out a reverse mortgage to pay for unforeseen or uncovered medical expenses while others might choose to use the money to complete repairs and renovations on their homes. A reverse mortgage can also be a great way to pay for a child or grandchild's education. All the money you receive is tax-free, which is a major perk. At the end of the day, the funds you get are all yours and you can use them however you need to.
Contact Us To See If You Are Eligible
If you think you might qualify for a reverse mortgage, please schedule an appointment with us today. We want nothing more than to help you achieve the utmost financial freedom. Family Home Loan Texas was founded by loan originator and long-time mortgage professional Rob Bramer. Rob has helped clients secure the loans they need both locally and nationally and can help you get the loan you need to live life on your terms. Call 1-800-990-LEND (5363) to speak with Rob about reverse mortgage loans.