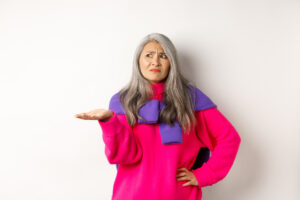 The start of the new year can open you up to many new opportunities. It is also a great time to set important goals for yourself. Those Texas homeowners who turn 62 this year will become eligible for a reverse mortgage. If this group includes you, pursuing this type of loan is an exciting opportunity as well as a means of reaching your goal of successfully preparing for retirement or another financial milestone. With that said, it can be difficult to know just how much you stand to gain from doing so without the right information and guidance—fortunately, FHL Texas is here to help!
We provide different forms of support to those who are looking to buy a home as well as for those looking to use their equity and homeowner status to improve their finances. For those who qualify for a reverse mortgage, we can offer support in the form of information and counseling, as well as with the application process itself. What you can find is that by pursuing this kind of support, you can receive a significant sum of money based on the equity that you have built, which can help prepare you for life after work, serve as money for an enticing investment, and generally help you financially.
Are You Close To The Age Requirement For A Reverse Mortgage?
Only homeowners who are at least 62 years of age will qualify for a reverse mortgage. There are additional requirements that concern the current status of your original mortgage (which does not need to be fully paid off), as well as the type and condition of your residence and your ability to cover other costs related to the property. For those who qualify and prove to be good candidates, making moves toward securing this kind of loan can have long-term advantages. As you reach your anticipated retirement age, it will be important to think about how you can generate more funds and make sure you are covered for both current and anticipated costs. You can also appreciate how you can use the money you receive in other ways, including the start of renovations on your current living space to add to its value and comfort.
Your Loan Can Help You Use Your Accumulated Equity In Important Ways
A reverse mortgage helps people who have built equity over the years from paying off their home loan receive spendable money. While it is important to build up your value through rising equity, you are limited in how you can actually use it to handle your different obligations. The loan you are awarded based on what you have built will give you something that you can actually spend, which makes it easier for you to cover regular and unexpected expenses over time.
You should know that your property will not need to be paid off in full to qualify you for a reverse mortgage. If you have at least 50% equity in your home and are able to clear your mortgage, you can receive this support. Because it takes away remaining mortgage payments, taking out this kind of support helps you directly receive support while also removing a regular monthly obligation.
We Can Help You Explore Your Options For A Reverse Mortgage
There are different ways in which a loan can be distributed, and there are actually different types of reverse mortgages that Texas homeowners can claim. The way you choose to have your funds distributed will lead to different advantages. A steady award paid out monthly can help you plan around the receipt of your funds, but if you have more immediate plans for what you receive, you can arrange to have a larger amount given to you within the first year. Another option is to take out a line of credit with your lending institution. The benefit to this is that the amount you were initially given will keep growing until you withdraw funds, so you can wind up with more than you originally received! If you want to receive additional assistance, you can create a Property Charge Set Aside, which uses a portion of what you are awarded to make regular payments on your behalf for remaining property obligations like taxes, HOA fees, and more.
The traditional Home Equity Conversion Mortgage (HECM) is still used, but two new types of reverse mortgages are available to homeowners in Texas. Both Equity Elite and Equity Elite Zero loans come with fewer closing costs, which can make an application feel less daunting. There are also changes in what properties are eligible with these loans, which means you may be able to qualify now if your property was not eligible before.
More Details On Qualifying And Applying For Your Reverse Mortgage
Our goal is to make sure that people who are interested and right for reverse mortgages can receive them. To help make sure this is truly the right path for you, we will provide important details at the beginning of our interactions, and you will meet with an FHA-approved counselor to review the details and expectations that come with your loan. From there, we can continue to support you in the application process so that your submission is successful. Because you can use what you are awarded to cover closing costs, you can find that it is easier to move forward than you anticipate, even if you are wary of what your obligations are to receive your loan.
FHL Texas Is Ready To Help You Explore The Advantages Of A Reverse Mortgage
If you become eligible for a reverse mortgage in the new year and want to explore the benefits of taking one out, FHL Texas is ready to help! We provide guidance in this and other matters that concern homeownership and mortgage matters. By discovering what your loan can help you with, you can unlock its potential to provide valuable assistance to you at a time when you are thinking more seriously about retirement and other financial matters. If you would like to find out more, please reach out to FHL Texas today at 1-800-990-LEND (5363).