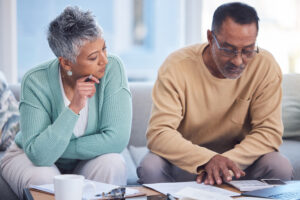 People look at their retirement in different ways, and that can affect the kind of work they need to put into preparing for life after work. Some will need to set more aside to create a travel budget, while others may have hobbies that require their own funding. Even a person who feels their plans are relatively modest can find that they need to save more than they anticipated to truly feel comfortable when they finish with their career. Advance planning matters, but many who feel they are ready to leave their income behind and live on savings find that they have more financial obligations than they anticipated. Fortunately, a reverse mortgage can help with this.
FHL Texas is proud to provide information and assistance when it comes to securing a reverse mortgage. By answering questions and giving more insight into what this kind of loan is and what it can do for you, we can help you understand how the equity you have in your home can give you the retirement you dream about. With more information and more insight into what you can do with your equity, you can better enjoy your time once you are no longer working.
Many Retirees Find Themselves With More Expenses Than They Anticipated
Many people will look back and find themselves shocked at how much of their retirement nest egg they have already spent. The reasons for that extra spending will vary. While one person may find they spent more than expected on that dream vacation they longed to take, another may have unanticipated medical expenses soon after leaving work that they have to cover. Ultimately, the reasons behind this spending are less important than the certainty that you still have enough to comfortably support yourself without returning to work.
It is important to remember that you have many ways to accumulate the funds you need to retire comfortably. Beyond the income you receive from work, you can pursue different types of investment, and you can also make smart use of the equity you have built up as a homeowner. Once you reach the age of 62, you can take advantage of that equity with a reverse mortgage!
Your Home Equity Can Be A Valuable Resource For Planning And Enjoying Retirement
Home equity grows with every payment on the mortgage for your home. The closer you are to owning the property outright, the more your net worth grows. Of course, having equity and having money on hand to spend are two different matters. How do you make this resource work for you? For eligible homeowners aged 62 or older, a reverse mortgage can help. By borrowing against your equity, you receive a loan that does not require regular monthly payments on your part. Instead, you will receive your payments in a prearranged manner. The money is yours to do with as you see fit—this means that a broad range of retirement plans can be supported with the funds that you receive!
Understanding What A Reverse Mortgage Really Offers
A reverse mortgage is a loan against a portion of your home's equity. You will not have to sell the home to receive these funds, and your name remains on the title throughout the life of the loan. Unlike other types of loans that award a lump sum that you pay back on over a scheduled period, you continue to receive funds for the life of your reverse mortgage. There are certain requirements beyond reaching the right age and having sufficient equity. While you do not have to own your home outright, you should have enough equity to make paying off your remaining mortgage possible. You will also be expected to remain at your residence while it is in effect. As part of the review process to make sure this is a good fit for you, your lender will want to confirm that you have the resources needed to keep up with remaining home costs like property tax payments and utilities, and that you can maintain the condition of the property.
Exploring Options For Different Loan Types Available To You
There are different ways in which your reverse mortgage can be awarded. For some, more money up front is appreciated, while others prefer to have their sum paid more consistently over a longer period of time. What you should know is that Texas homeowners are now eligible for different packages beyond the traditional Home Equity Conversion Mortgage (HECM). In addition to the government-backed HECM, you now have access to Equity Elite and Equity Elite Zero loans. These offer lower closing costs, and there are certain condominiums ineligible for HECM that can receive an Equity Elite loan.
Not Ready To Start Drawing From Your Equity? Consider A Reverse Mortgage Line Of Credit
Do you need to wait until you have an immediate need for money to take out a reverse mortgage? Taking yours early can have a surprising and welcome benefit. By choosing to receive a reverse mortgage line of credit, you can grow the sum that you earn at a fixed rate until you draw from it. What this means is that your patience in waiting to take money from your line of credit rewards you with more money to support your retirement!
Talk To Family Home Loan Texas About The Role A Reverse Mortgage Can Play In Retirement Plans
The more money you have for retirement, the less likely you are to have surprise expenses shrink your plans. To learn how a reverse mortgage can help you enjoy life after work, call FHL Texas today at 1-800-990-LEND (5363).