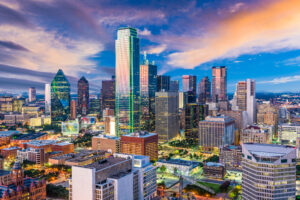 If you are looking for something fun to do this weekend, it might be the nicest weekend in quite a while. Even though the temperatures look to remain high, having a break from those triple digit days can make all the difference. This summer has felt like it has been dragging on, and a few days in the 90s can help everyone to cool off a bit. With lower temperatures also means bigger crowds, so make sure to prepare!
With our team of trusted financial advisors and loan originators at FHL Texas in Frisco, TX, you can know that you have a dedicated local expert to help you with those big decisions. When you are over the age of 62, there is a new option that can help you to convert your home equity into usable cash. Learn more about the advantages of a HECM loan reverse mortgage with our team and use your money how you want. From second homes to a boosted retirement account, a reverse mortgage can help you to have more flexibility!
Stretch Out With Rooftop Yoga At CANVAS Hotel
With slightly cooler temperatures, you might be feeling like this weekend is the right one for some exercise outdoors. If so, take advantage of the always-exciting rooftop yoga at CANVAS Hotel on Saturday, from 9:00-10:00am. This is always an engaging experience, and this weekend might be a great way to meet some likeminded people. Spaces are limited at this event, so be sure to RSVP today to secure your spot. Yoga fans of all experience levels are welcome, but be sure to bring your own mat to the event!
Experience The Amazing World Of Dallas Chocolate With A Guided Tour
If you are looking for something a little less taxing and a lot more tasty, hop on the Dallas by Chocolate tour. This awesome trip around town gives you a rounded experience of the new world of Dallas cuisine, all centered around chocolate. This event starts on Greenville Avenue, and runs from 1:00-2:00pm. If you are a die-hard chocoholic, this is the tour for you!
Catch A Free Movie On A Gorgeous Patio At Sundown
This Friday, Sundown at Granada will be hosting their weekly free movie, and this weekend's is a personal favorite: Grease! Put on your best poodle skirt or leather jacket and heat to Lower Greenville for some great food and drinks. The rooftop opens at 7:30, and the show starts promptly at 8:30, so be ready for dancing.
FHL Texas Is Your Team Of Local Financial Experts
When you need a home loan or a reverse mortgage in North Texas, talk to our team about your options. Give us a call at FHL Texas by calling 1-800-990-LEND(5363) to learn more!