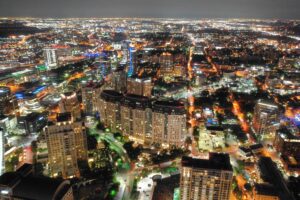 Looking for something fun to do this weekend in the Metroplex? As the weather starts to cool off just a little bit, this is sure to be an active weekend. And after the heat of this summer, we cannot blame anyone for wanting to get out and have a little fun. Luckily, there are a host of fun activities that are going on around North Texas, and Dallas in particular, this weekend, and your local financial experts are here to help you find something for you and your family!
With our team at FHL Texas in Frisco, TX, you can make positive decisions in more than just your weekend plans. If you are over the age of 62 and have been wanting to do more with your money, talk to our team about the advantages of an FHA-insured HECM loan. This is commonly called a reverse mortgage, and it helps you to convert your existing home equity into cash. Seniors are using this money in a variety of ways, from financing a second home to boosting their retirement account. Learn more by calling our team!
Has This Summer Been Ruff On Your Dog? Bring Them Back Outdoors!
If your pup has been struggling staying inside over the summer, now might be your opportunity to make it up to them. As the weather cools off just a little bit, join us at DogFest DFW this weekend at The Sound at Cypress Waters. This event takes place from 11am-2pm, and there will be amazing music and activities for each member of your family. Your dog will have a blast at DogFest DFW this weekend!
Immerse Yourself In Japanese Culture At The Otsukimi Moon Viewing Festival
One of the most exciting things this weekend also happens to be a little peaceful. If you are looking for a pleasant date night with your partner, check out the Otsukimi Moon Viewing Festival at Kidd Springs Park in Dallas on Saturday, September 30th from 5-10PM. With amazing Japanese food and music, you can celebrate the night sky.
Watch Beautiful Dance With The Avant Chamber Ballet At Klyde Warren Park
Are you and your family feeling a little fancy this weekend? Then come out and experience some culture at the Avant Chamber Ballet's Fall Celebration on Sunday, October 1st, from 3-4PM at Klyde Warren Park. With selections from some of the biggest hits in ballet history, your family can discover the wonder of Swan Lake, The Nutcracker, and more. This is your opportunity to see ballet for free in an outdoor space, so take advantage of it!
FHL Texas Is Here For Our DFW Community
When you want to speak with a trusted local financial advisor, know that FHL Texas is here for you. Learn more about our team of FHA-backed reverse mortgages by giving us a call at FHL Texas in Frisco, TX at 1-800-990-LEND(5363)!