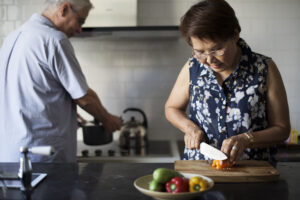 Reverse mortgages can be very helpful for those who need to free up spendable funds during their retirement. They also have a bad reputation in the minds of many. Because of this, it is important to educate yourself as much as possible in order to sift through common myths in the pursuit of facts. Once you are able to discern the truth and reality of these types of loans, you will be able to determine if one is right for you. Because of this, in today's blog, Family Home Loan Texas goes through the pros and cons of reverse mortgages. 
The Pros
It is a helpful way to free up money for those aged

62 years or older

. This can be valuable for those who need funds to pay for major expenses — like medical bills or home repairs — that a fixed income alone won't allow.

Even though you are taking a loan out on your house, you can still live in it and retain the title as long as you retain the home as your primary residence. You still need to pay property taxes, insurance, and maintain general maintenance of the property.

Based on the type of interest rate you choose (fixed rate or variable) you can choose how to receive your funds. These include a lump sum, a line of credit, monthly payments, or a combination of these. 

You do not need to make monthly mortgage payments as long as you live in the house.

If your home increases in value, you can refinance your reverse mortgage to get more money if needed.

If you repay the loan and accrued interest, you can stay in the home and retain all the remaining equity.
The Cons
Interest does accrue over the life of the loan, and while you do not have to pay anything to your lender while you live in the house, you will have to either eventually pay it back or turn over the title of your house when you move out.

Home equity is important to have when you get older, so you will lose out on this as a nest egg. 

You will have fewer assets to leave to your children. If you leave them the house, they will have to pay back the loan in full to retain it. 

There are precise requirements for receiving a reverse mortgage, so even if you think you might benefit from one, you might not qualify.

Fees for this type of loan might be higher than you expect compared to traditional mortgages. This is why it is essential to fully understand

the process

before trying to get one.
Contact Us To Learn More Reverse Mortgages
There's a lot to know about reverse mortgages, but we are here to help you understand all aspects of them. Family Home Loan Texas was founded by loan originator and long-time mortgage professional Rob Bramer. Rob has helped clients secure the loans they need both locally and nationally and can help you get the loan you need to live life on your terms. Call 1-800-990-LEND (5363) to speak with Rob about a reverse mortgage loan.