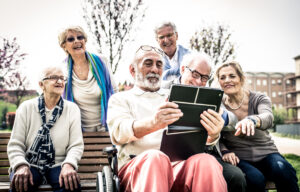 Reverse mortgages are immensely helpful for seniors who need supplementary income. Many of those who are eligible for these loans are on fixed incomes and benefit from turning their home equity into liquid, spendable funds. Although these mortgages assist in having more money during one's golden years, it is still necessary to have enough available cash to keep up with ongoing expenses like property taxes, maintenance costs, insurance, and more. Because lenders want to see an accurate representation of your finances — to prove you can cover these costs — it is also important to show if you receive social security disability. Believe it or not, these benefits can actually help you qualify for a reverse mortgage. In today's blog, Family Home Loan Texas discusses the impact that receiving social security benefits can have on qualifying for a reverse mortgage.
What Is A Reverse Mortgage?
In case it isn't fresh on your brain, a reverse mortgage — also known as a HECM — is a loan that turns your home equity into spendable money. It is available for eligible adults that are 62 or older and it must be taken out on your primary residence. This means that you must live in your home for at least 6 months out of the year. As the name suggests, a reverse mortgage is when a lender pays you rather than you paying them like you would with a traditional mortgage. Because you are receiving money, it is a fantastic tool for those living on a fixed income that might not be able to fully enjoy their retirement.
As we grow older, our needs shift and, unfortunately, they are often related to medical expenses and major home repairs. The needed funds for these types of situations are often large and difficult to procure. Therefore, being able to tap into home equity to pay for them is very helpful; this money is just sitting there, unused, and is often better spent on present needs. A major benefit of a reverse mortgage is that despite using your home equity, you still retain full ownership of your house and can live there for as long as you want. While interest does accrue, you will not have to pay it — or any part of your loan back — until you either move out of the house or pass away. If you do end up needing to pay it back, the total amount will never exceed the cost of the loan or more than your house is worth. Because home values appreciate, if you do sell, there is still a significant chance that you will still have money left over once you fulfill your loan obligation. 
Social Security Benefits And Qualifying
Once you decide that a reverse mortgage is right for you and your needs, you will begin the process of applying for one. This can be a bit tricky, but it is well worth it. A significant, and important part of the process is a financial assessment. This is to determine if you can keep up with the few financial obligations that are required. As noted above, these include maintaining your property's basic upkeep in addition to paying property taxes and insurance. For this, you will need to include bank statements, credit score, various assets you hold, and any other income you receive — including social security benefits, namely disability benefits.  
This helps your potential lender see that you do have the appropriate funds to cover the aforementioned expenses. It is important, especially if your social security disability benefits are your primary source of income, to include lots of documentation proving that you are receiving regular payments. In addition to helping cover ongoing expenses, lenders will view these payments as proof that you will be able to pay back the mortgage in the future, should you move from your primary residence.
With this in mind, you will need to be able to verify your SSD income by providing benefit statements from the SSA. These should state your benefit award amount and how long you are projected to receive the benefits. It is certainly in your best interests to gather as much documentation as possible about your financial situation before starting the application process, so it will move ahead as smoothly as possible. 
While a reverse mortgage won't affect your regular social security disability benefits, receiving Supplemental Security Income can alter how you spend your payments from your lender. Any proceeds you receive from your reverse mortgage need to be used immediately, as those that you keep can impact your eligibility and be counted as an asset. Therefore, any payments you get should be spent as soon as you get them so they won't remain in your bank account long enough to count against your supplemental income amount. 
Receiving Your Money
A great benefit of reverse mortgages is that you can receive your funds in several ways. A lump sum is great if you have a significant, one-time expense you need to pay. A medical bill, home repair, or tuition for a loved one can be covered by a lump sum. If you have ongoing expenses or just want the peace of mind of not dipping into your 401(k) for money, you can opt for monthly payments, a line of credit, or a combination of both. Ideally, with a reverse mortgage, you will have more flexibility to spend your retirement as you wish, rather than being limited to what you receive from your social security benefits. 
Contact Us For More Information About A Reverse Mortgage And Social Security Benefits
As a senior, the last thing you want to stress over is finances, and a reverse mortgage can help you spend your retirement more freely. Family Home Loan Texas was founded by loan originator and long-time mortgage professional Rob Bramer. Rob has helped clients secure the loans they need both locally and nationally and can help you get the loan you need to live life on your terms. Call 1-800-990-LEND (5363) to speak with Rob about a reverse mortgage loan and to receive a free, no-commitment consultation.