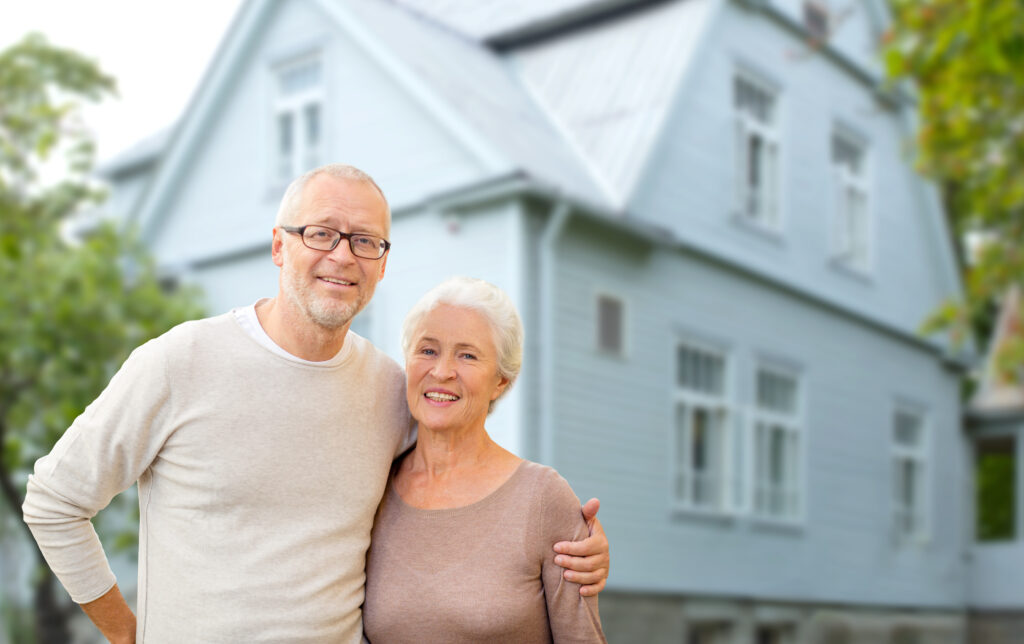 What does a reverse mortgage offer homeowners aged 62 and older? Answers can vary based on what information people have, their current home value, and their retirement plans. For the right people, this kind of loan opens up welcome opportunities to enjoy better support for retirement. Accessing equity can give you more money at an important time, and it can help you see more value from home ownership. At FHL Texas, we are prepared to help property owners receive real support by making the equity they have built up accessible to them through different loan terms. Because we offer HECM as well as Equity Elite and Equity Elite Zero, we can make it easier for secure the most appealing terms from your home. We can also offer guidance at the beginning of the reverse mortgage process to help determine if this is the right time for you to move forward. We can also go over your personal circumstances to confirm that this is truly a beneficial resource. If you are a good candidate but the timing is not quite right, we can help you understand what to look for when it comes to the ideal time to proceed.
A Reverse Mortgage Can Have Many Long-Term Benefits
Reverse mortgages offer more than just an immediate influx of money. Arrangements vary, and they do so in order to help different people manage different obligations. For example, someone who still owes on their original mortgage can use their reverse mortgage to pay the remainder of what they owe, wiping out a monthly obligation while securing cash or a credit line to help them moving forward. Even if you have already paid off your home, the option to establish a Property Charge Set Aside can ensure homeowners' association fees, taxes, and other remaining obligations are paid for you. A loan can even benefit you if you have no immediate need for the money. You can create a credit line that grows until you have a need to draw from it.
For many reasons, you should think about how the reverse mortgage is tied with your long-term plans. One reason for this is that by taking one out, you should be prepared to stay in your current residence. Another reason is that when used properly, it can be a source of support for many years after you retire, one that you can draw from whenever you need to handle unexpected repair bills, medical costs, and other expenses.
Understanding The Terms Of Your Loan
With the arrival of Equity Elite and Equity Elite Zero, borrowers have more options to choose from when it comes to securing their reverse mortgage. These different options can help you navigate closing costs, draw a larger lump sum, and generally hone the terms of what you receive to best suit you. With the arrival of these new terms, people who were hesitant about borrowing because they worried over the upfront costs or limits on the amount of equity they could draw can see more appeal in the terms available to them!
Signs That Now Might Be The Perfect Time To Secure Your Reverse Mortgage
Ultimately, as an individual borrower, you have unique circumstances regarding your home's value and condition. Personal factors like your post-retirement plans, your current mortgage, and more can shape the value of your choice. With that said, there are outside factors that can signal whether this is a good time or not. The following can point to now being the right time to move forward:
You fully own your home, which means you will not have to pay part of your reverse mortgage to cover the original loan on your property.
Housing prices are generally high, raising the value of your property.
Interest rates offered to borrowers are generally lower.
You intend to stay in your home for the rest of your life.
Your loan will serve as a financial backup plan. The option to receive the loan as a line of credit can be particularly beneficial if this is the case.
 The loan can improve the quality of life by offering cash as well as the automatic management of monthly or yearly property costs.
Reasons To Hold Off On Pursuing A Reverse Mortgage
While you may like the idea of taking a reverse mortgage and securing money through your home's equity, it may not be the right time for you to proceed. One issue to keep in mind is that if your spouse is younger than 62, you will need to wait for them to reach the minimum age requirement to proceed. Another factor concerns your long-term plans for your home. If you think you would prefer to leave at some point, or if you are not certain you can keep up with your home costs (tax payments, homeowners' association fees, and any other charges) you may not be approved. You should also remember that while you can pay off your first mortgage by securing your loan, the amount that must go to it will eat into what you receive.
Some temporary obstacles you can face are falling home values, which can affect what you are able to receive, along with rising interest rates. In addition to limiting what some interested parties can take from their loans, these fluctuations in rates and home prices can stop you from receiving approval!
The first steps in anyone's pursuit of a reverse mortgage will involve both in-house discussions about your terms and eligibility as well as a meeting with a third-party reverse mortgage specialist. These initial meetings can be key for establishing that you are making the right choice, and that this is the right time for you to secure the right terms.
We Can Help You Make An Informed Decision About A Reverse Mortgage
FHL Texas is prepared to help homeowners make the most of their equity with the right loan. With our knowledge of traditional HECM loans as well as Equity Elite and Equity Elite Zero, we can present you with options regarding what you can receive, what rates to expect, and how to best use your loan to benefit you over the long term. We understand that people can approach the idea of a reverse mortgage with questions and concerns. Our support can help you to better appreciate what these loans can do for borrowers generally as well as how you can best benefit as individual owners!
Talk To FHL Texas About Receiving A Reverse Mortgage!
Reverse mortgages can be vital to homeowners' plans for retirement, as well as the means to see more value in your home's equity. For the right borrower, it can be well worth pursuing, but we understand that some people are not in the right position to make the most of the loan. FHL Texas is happy to help you assess whether you should move forward, and what terms to pursue, as we offer information and guidance to help people make informed choices regarding reverse mortgages. If you have questions that we can help you answer, or if you are ready to begin the process of arranging your loan, call FHL Texas today at 1-800-990-LEND (5363)!