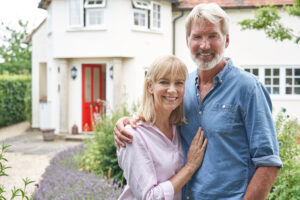 Retirement planning should take place years before you actually reach the point where you are ready to stop working. Saving money and investing wisely will help you grow your nest egg and enjoy a comfortable life away from the office. For homeowners who qualify, a reverse mortgage can also be a welcome form of retirement support. By taking one, you can use the equity your home has amassed through the years and take away significant money!
FHL Texas can help you with both understanding how a reverse mortgage can help you and what makes a loan right for you. There are different ways in which reverse mortgages are disbursed, and there are ways to use what you receive to automatically cover the expenses you continue to face. We can also help you understand what you can really expect from your agreement—separating facts from myths about reverse mortgages will help you confirm that you are making the right decision for your retirement and life plans.
Are You Ready To Enjoy Retirement?
It takes time and smart long-term planning to make the most of retirement. Beyond simply preparing for life without a regular paycheck, you can hope to set aside the kinds of funds you will need to both take advantage of your free time and prepare for unexpected expenses. For qualifying homeowners who have paid off or sufficiently paid down their mortgages, reverse mortgages offer a welcome influx of funds that can make retirement a more comfortable and rewarding time of life. There are benefits to taking out the right loan with the right terms. However, there are also reasons why those who qualify sometimes hesitate to move forward, though many of those concerns can stem from misunderstandings about what reverse mortgages require and provide. FHL Texas can offer an easy first step into learning if this is the right solution for you, and we can provide support throughout the application process!
A Reverse Mortgage Can Give You Access To Significant Funds At An Important Time
Reverse mortgages are loans that let you take advantage of the home equity you have built. Unlike traditional loans, these do not come with regular payments that you have to make, and you can even avoid closing costs by having them covered with the funds you receive. There are different ways in which these loans can be used to help you. You can receive a large upfront sum from your loan, or set up regular monthly payments. You can even establish a Property Charge Set Aside to make sure that part of what you receive automatically pays different remaining costs on your home.
Make Sure You Are A Good Candidate For A Reverse Mortgage
Beyond reaching the required minimum age of 62, homeowners need to meet other important qualifications. While you do not need to have paid off your original mortgage, you should have at least 50% equity in the property. Only a primary residence will qualify for this kind of loan, so a vacation home or second home will not be eligible. Additional rules about the types of residences will apply as well.
To make matters about reverse mortgages and your qualifications more clear, we do offer no-obligation consulting for interested parties. The beginning of the application process will also see you meet with us and an FHA-approved counselor to make sure this is the right decision for you. People who expect to leave their homes should note that while this is allowed, it would make repayment of the loan necessary.
Learning About The Types Of Loans That Are Available To You
Because Texas has opened up the kinds of reverse mortgages that homeowners can receive, you have more choices in the matter of closing costs and terms. There is the traditional HECM (Home Equity Conversion Mortgage) loan option as well as Equity Elite and Equity Elite Zero. The Equity Elite options reduce your upfront costs, making them more accessible to many borrowers. They can also offer more funds for homes with higher value—while your traditional reverse mortgage has a cap at $822,375, an Equity Elite or Equity Elite Zero loan can go as high as $4 million. If you want to know more about these different terms and what makes one more appropriate for you than another, we can walk you through them and how they might help someone in your situation and with your goals.
Addressing Reverse Mortgage Myths
If you let myths about reverse mortgages stop you from inquiring about them and their benefits, you can miss out on an important opportunity to save for retirement. Taking this loan does not mean you have sold your home—your name will remain on the title, so you will retain ownership and control over the space. We can also help you understand how the home can be given to an heir, that the loan is non-taxable, and more so that you can make an informed decision.
FHL Texas Can Help You Understand How A Reverse Mortgage Can Help With Your Retirement Plans
When you start to approach retirement, a reverse mortgage can make it easier for you to secure enough funds and make the kinds of plans that let you enjoy your life after work! FHL Texas is prepared to help you understand the advantages to securing a reverse mortgage, and we can also help you separate the myths about them from the real information. By learning more, you can find it easier to make a choice that has lasting value for you! If you would like to find out more, call FHL Texas today at 1-800-990-LEND (5363).