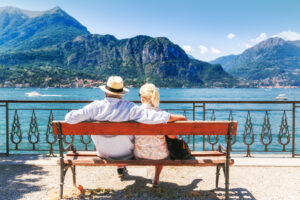 If you are age 62 or older, you may have heard about the possibilities associated with a reverse mortgage. While there have been some myths and misconceptions about how these loans operate, they can provide serious financial relief for those looking to increase their retirement portfolio. When you are looking to do more with your money, talk to our team about the benefits of a HECM loan! With our helpful team of financial advisors in Frisco, TX, you have the opportunity to take advantage of your home equity with a HECM loan. This is the only form of reverse mortgage that is fully insured by the federal government, and it can help you to use your home equity to gain capital. These loans are available through FHA-approved lenders, and they can be used to do many different things. For example, if you are looking to purchase a second home, you can take advantage of a HECM loan in this process!
How HECM Loans Help You To Take Advantage Of Your Home Equity
If you own a home and are of the age 62 or above, then you may be eligible for a form of home equity loan known as a reverse mortgage. One of the primary kinds of these is known as a Home Equity Conversion Mortgage, commonly shortened to a HECM loan. These are insured by the federal government, and they are designed to help seniors to convert their equity into liquid capital. Through working with a licensed and FHA-approved lender, you are able to take out a portion of your home's equity while still owning your property. In addition, HECM loans are tax-free, giving you an option to increase your retirement portfolio or use the capital for certain types of investment.
A HECM Loan Can Give You Flexibility While Allowing You To Continue To Own Your Home
When you are considering a HECM loan, be sure to speak with a qualified financial advisor about all of your options. This can help you to understand the process, and also to learn about whether a reverse mortgage is right for you and your family. One of the advantages of a reverse mortgage is that this form of loan allows you to use your money as you see fit. For example, some families are taking advantage of this opportunity to purchase a second home. Talk to your advisor about all of your options to see whether this is right for you.
Learn More About HECM Loans With FHL Texas in Frisco, TX
If you have been looking for a way to use your home equity to expand your financial portfolio, talk to our team about your a reverse mortgage. For more information on HECM loans, contact FHL Texas in Frisco, TX today at (800)990-LEND(5363)!