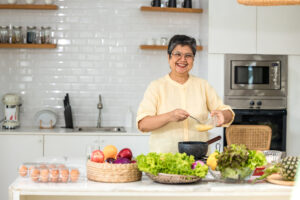 As a retiree, you may be in the market for a second home, either for personal use or to rent to tenants. In these circumstances, it can be helpful to speak with a trusted financial advisor in North Texas about your options, including an FHA-backed form of reverse mortgage known as a HECM loan. These are only available to seniors, so talk with your financial team about all of the opportunities that they can provide.
When you want to learn more about how a reverse mortgage can help you to finance a second home, FHL Texas in Frisco, TX is here to help. Our team understands the ways that HECM loans can be helpful for seniors looking to get more out of their home equity, so take advantage of this opportunity with an appointment to discuss how a reverse mortgage can be beneficial to you. Whether you want a place to relax or if you want to break into real estate investment as a way to generate passive income, you have the chance to finance a second home through your existing home equity!
Take Some Time To Plan For The Purchase Of A Second Home With A Reverse Mortgage
When you decide that you need an additional property, what is your intent? For many seniors, the idea of a second home is a dream for one reason or another. Real estate investment has historically been a sound way to plan for your future, so if you have financial goals in mind, talk to our team about your options in financing. An FHA-backed HECM loan could be the right move for your situation. This form of home loan operates differently than the others that you might be more familiar with, and it is only available to seniors!
Either To Rent Or To Enjoy Yourself, Take Advantage Of Your Existing Home Equity With A Second Home
If you have decided that you want to earn some passive income in retirement, you are certainly not alone. With the advent of short-term rental websites, seniors are starting to take control of their future. Others prefer a more stable income with a lasting tenant, and this is certainly an option in your new property, too. Looking for a home away from home that you can enjoy in retirement? An FHA-backed HECM loan can be a benefit for you, as well!
Learn More About HECM Loans With Family Home Loan Texas!
For seniors looking to expand their financial portfolio, an FHA-backed reverse mortgage can help you to have more financial freedom, so schedule a meeting with our team. Discover the advantages of an HECM loan reverse mortgage with a call to our team in Frisco, TX at FHL Texas at 1-800-990-LEND(5363)!