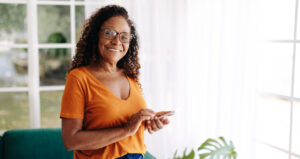 Many seniors have a significant portion of their net worth tied up in their home. While there are definitely advantages to this approach, it also means that you cannot move your money around as easily as with other investments. If you have reached the age of 62, however, you have another tool at your disposal to help you better manage your finances. With a federally insured HECM loan reverse mortgage, you can convert your exiting home equity into cash that you can use in a variety of ways.
With our team of expert loan originators and financial advisors at FHL Texas, you can learn more about reverse mortgages and see if they are the right move for you and your family. Take some time to meet with our team to discuss the advantages and risks of a reverse mortgage that is insured by the Federal Housing Administration. Some seniors are even using this form of loan as a way to invest in real estate, so if you have been thinking about purchasing a second home, an FHA-backed HECM loan might be your move!
How A HECM Loan Helps You Manage Your Money
You may have heard about reverse mortgages in passing, but have you taken the time to sit down with a qualified financial advisor to talk about how they work? If you have questions, meet with our team to learn about all of your options. This form of loan operates in a little different way than most others, so it is important to fully understand the process, as well as their function.
With a federally insured HECM loan, you can convert your existing home's equity into capital. This cash can be used in a variety of ways, and unlike traditional loans, you do not have to pay them back on a monthly timeline. Instead, you can keep the money until you decide to sell or leave your home.
Thinking About A Second Home? Learn More About Reverse Mortgages
One of the ways that seniors are taking advantage of their reverse mortgage opportunities is by investing in real estate. Whether you are looking for an extra vacation home closer to your family, or if you want to break into renting as a way to earn additional money, a HECM loan can help you to purchase additional property. Schedule a time to meet with our team to discuss whether this move is right for you and your finances.
Learn More About HECM Loans With FHL Texas
If you want to know more about reverse mortgages, set aside some time for a meeting with our team. Give us a call today at FHL Texas in Frisco, TX at 1-800-990-LEND(5363) and learn about how HECM loans can help you to have a more flexible retirement!