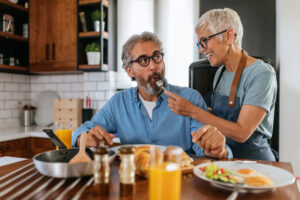 Once you reach the age of 62, you have an additional tool in your financial toolbox. This is called a HECM loan, which is a federally insured form of reverse mortgage, and it brings new possibilities to your portfolio. One way that seniors are taking advantage of this type of loan is in the purchase of additional real estate, either for personal use or as a way to generate some passive income.
When you want to know more, take some time to learn about your options with our team of trusted local financial advisors and loan originators at FHL Texas in Frisco, TX. We can help you to make sense of reverse mortgages and help you to decide if one is right for you and your family. If you are like most seniors, much of your net worth is tied up in your home equity. While this can have its advantages, it can also prevent you from being able to make that next significant investment. Talk to our team to learn about the advantages and risks of an FHA-backed HECM loan today!
Convert Your Existing Home Equity Into Cash That You Can Use
If you have heard about reverse mortgages through advertisements, you might not be certain how they operate. Or you might not be sure if they are the right decision for you. There are many myths and misconceptions about how these work, so take some time to meet with a trusted local financial advisor to learn more. With a HECM loan, you can convert your home equity into cash that you can use for more financial flexibility or as a way to invest in a second home.
Unlike with traditional home loans, you do not have to repay a reverse mortgage every month. Instead, you can pay off the balance when you decide to leave your home. This can be done with a portion of the proceeds from the sale of your property!
Renting Out A Second Home Can Generate Passive Income
For many seniors, real estate is becoming a staple in their retirement plans. With the advent of short-term rentals, it is possible to turn an additional piece of property into a revenue-generating investment. Not only can you continue to grow your wealth through increases in property value should you decide to sell, you can bring in income. If short-term rentals are a little too risky for your family, consider a longer leased tenant for more stability.
Learn More About Reverse Mortgages With FHL Texas
Ready to talk about your financial possibilities? To find out more about how federally insured HECM loans are helping seniors to achieve more, give us a call at FHL Texas in Frisco, TX at 1-800-990-LEND(5363)!