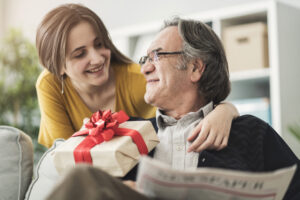 It has undoubtedly been a whirlwind of a year, and many of us are eagerly awaiting 2022. With that said, we are facing immense amounts of uncertainty, especially when it comes to finances. Because of this, it is important to take stock of your current financial situation and goals and see how you can meet them. If you are 62 years or older, a reverse mortgage could be a great way to gain the freedom to see your goals through and live comfortably — even amidst the uncertainty. In today's blog, Family Home Loan Texas discusses how a reverse mortgage can factor into your financial planning for 2022. 
What A Reverse Mortgage Can Do For You
For starters, this type of loan allows you to access the equity you have in your home to use for a variety of expenses. Many choose to use the money for large medical bills, home repairs, or tuition for family members. You can also choose how you receive your money (based on the type of interest rate you choose): a lump sum, a line of credit, monthly payments, or a combination of these. Best of all you can continue living in the house and you won't have to pay the money and interest back until you cease living in the house. With all of this in mind, a reverse mortgage can be a great tool to gain financial freedom in 2022. 
The New Year Is A Good Time To Receive This Loan
The Federal Housing Administration (FHA) sets limits on Home Equity Conversion Mortgages (HECM), which are the most common type of reverse mortgages. The limit changes year after year, and starting in 2022, it will the highest amount yet: $970,800. This means that you can receive up to this amount for your loan, giving you access to more money than you would have gotten previously. Of course, the amount you receive depends on the cost of your home, but the rising number indicates that the federal government sees the importance of these types of loans for many borrowers. 
Worry Less In 2022
Because of the pandemic, many people are prioritizing their time and happiness. A reverse mortgage is a great way to free up the money to live your life, particularly your retirement, on your own terms. For those eligible, as you start planning your finances for 2022, consider the ways that this kind of mortgage can factor into achieving your goals, taking care of major expenses, and just enjoying your life as much as possible. 
Contact Us To Learn How Reverse Mortgages Can Help
As you plan for the new year, keep in mind that these loans can help you achieve financial stability and security. Family Home Loan Texas was founded by loan originator and long-time mortgage professional Rob Bramer. Rob has helped clients secure the loans they need both locally and nationally and can help you get the loan you need to live life on your terms. Call 1-800-990-LEND (5363) to speak with Rob about the ways a reverse mortgage can factor into your financial planning.