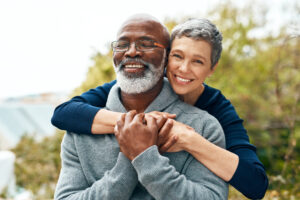 Reverse mortgages have helped many people make use of their home equity. They offer welcome relief for those who have medical bills, costly repair projects, and other expenses that need to be managed. These mortgages have also made it easier for people to prepare for retirement by adding to their nest egg. For those who are sixty-two and older, this has been a source of relief and an opportunity to enjoy their retirement without economic worries. 
Family Home Loan Texas now offers new options for people who want to use their home's value to help their finances. Thanks to Equity Elite and Equity Elite Zero, borrowers with higher-value homes and those who have concerns about closing costs can see more benefit from a reverse mortgage. Whether you pursue Equity Elite or the traditional reverse mortgage, you still enjoy the support of important protections provided to borrowers.
HECM Loans Are No Longer Your Only Option If You Want To Explore A Reverse Mortgage
Previously, Texas homeowners had access to a type of reverse mortgage known as a HECM loan. HECM stands for Home Equity Conversion Mortgage. Backed by the Federal Housing Administration, this type of loan helps you access the equity that you have built through the years to help you pay for retirement, handle unexpected expenses, and generally enjoy the value your property has acquired. 
Equity Elite and Equity Elite Zero have created two new paths to a reverse mortgage. By taking advantage of one of these options, you can enjoy lower closing costs and the ability to gain more money from a higher value property. These loans do not require a Mortgage Insurance Premium, and they can be beneficial to those who worry about the financial commitment of closing costs. 
As with the HECM loan, there is an option for higher loan amounts that also provides the homeowner with a lump sum at closing.  You can access more equity and the amount you receive can be even larger than previously allowed. You can also opt to have your property taxes and homeowner's insurance paid with a Property Charge Set Aside. This commits a portion of your payout to automatically covering taxes and insurance. By communicating your needs from your reverse mortgage, we can help you determine what approach is right for you between HECM, Equity Elite, and Equity Elite Zero.
What You Gain From Having Access To Equity Elite And Equity Elite Zero
For many condominium owners, Equity Elite and Equity Elite Zero will make a reverse mortgage available for the first time. While traditional reverse mortgages are only offered to FHA-approved condominium communities, our new options are available in these properties as well as those that are Fannie Mae-approved. These new options can also be more appealing to people whose homes have greater value, as your higher equity can be used to earn more. Borrower's can receive up to $4 million with these new programs, while your HECM caps at $822,375. They also have fewer upfront costs, lowering the bar to accessing your home's equity.
What Makes Equity Elite Zero Different From Equity Elite?
With Equity Elite and Equity Elite Zero, borrowers have less to worry about in terms of their closing costs and more to gain from a home that possesses higher equity. For potential borrowers who worry they will struggle to cover the costs of their loan, Equity Elite Zero applies a lender credit that can take away most of your loan closing costs.   
Your New Options For Reverse Mortgage Still Provide Important Protections
Fears about losing a home or owing more than a property is worth can make some people uneasy about a reverse mortgage. All of the options for reverse mortgage that we offer protect against these outcomes. Borrowers will not owe on what they take out in their lifetime as long as they remain in their home, and a non-recourse feature prevents the borrower or their heirs from owing the difference between the principal balance of the loan and the value of the property in the event the property value decreases to a point that dips below the loan amount. 
Because the title to your home remains with you, it can still be left to your heirs. Another benefit to taking out this loan is that because it is equity-based, it is not taxable. 
Is My Property Eligible For This Kind Of Reverse Mortgage?
Just as the HECM reverse mortgage is offered for primary residences where owners have either paid off their original mortgage or possess significant equity. Borrowers in single-family units, two-to-four family residences, townhouses, and condominiums can qualify based on equity and ownership status. 
Does My Home Need To Be Paid Off To Qualify?
While your original mortgage does not need to be paid completely, you will need to honor its remaining obligation. With that said, the money you receive can be applied to what you owe to remove this debt! Borrowers will need to continue using the home as their primary residence after taking any reverse mortgage. They will also need to keep up with maintenance, property taxes, Homeowners' Association fees, and any other relevant obligations. To further help you with costs associated with your property, you can arrange to receive a Property Charge Set Aside to cover taxes, HOA fees, and other regular costs.  
We Can Help You Understand What A Reverse Mortgage Can Do For You
Your reverse mortgage lets you utilize the equity in your home to gain a significant cash boost, one that you can use as you see fit! Now that Texas borrowers are able to access Equity Elite and Equity Elite Zero, there are more ways to use your property values in your favor and take on debts, boost your retirement savings, and more! Family Home Loan Texas is ready to help you go over your qualifications, determine the right package to meet your financial goals, and see how a reverse mortgage can open you up to a happier, more comfortable retirement!