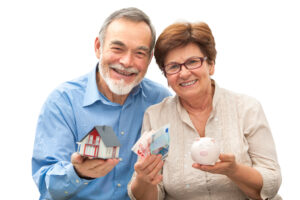 Once you turn 62, you reach the age of eligibility for pursuing a reverse mortgage. For many people, this means finally having the opportunity to turn home equity into something that offers a more accessible kind of financial support. However, it may not be an appealing option for everyone. One reason for this is that you may worry about how a reverse mortgage might interfere with plans to eventually sell the home you are in. If your goal is to live somewhere else, simply selling your home can have an obvious appeal. However, if you think a home sale is appropriate because it will be harder to retain the property after you retire, a reverse mortgage can help you stay in the space where you have built your life!
FHL Texas is prepared to help homeowners review their options when they reach the age of eligibility to apply for a reverse mortgage. There are different kinds of loan terms that are open to you that offer different advantages. In addition to helping you understand how you can access equity in different ways, we can also help you understand the freedoms that you retain with this arrangement.
Using Your Property To Help With Retirement And Other Financial Commitments
Retirement is a significant milestone, but it is one that can call for considerable savings. Whether you plan to sell or stay in your home, your use of the equity you have developed will be helpful. Sometimes, people bake an intention to sell their property into plans to prepare for retirement. If you have a new destination in mind or intend to live with family, this can certainly be a beneficial plan. However, some people assume this is the choice they will have to make because they want to avoid future costs for home upkeep an maintenance, because they still have a portion of their mortgage they need to pay, or because of concerns around property taxes. Based on the terms you receive for a reverse mortgage, you may be able to handle these costs without difficulty! For late in life care, you can potentially rely on that equity to help pay for support in the home rather than move to a facility.
Your Home Ownership Gives You Access To Valuable Equity
When you buy a home and pay into a mortgage through the years, you build up equity in the property. While you can built up a large amount of equity over time, you can be less than sure how you can make use of it. Fortunately, upon turning 62, options for doing so open up, as you will be able to discuss terms on a reverse mortgage. Because we can help you with both the traditional Home Equity Conversion Mortgage (HECM) as well as Equity Elite and Equity Elite Zero loans, we can present an array of options to you in terms of what you can receive and under what circumstances. Of course, there is another way to use that equity, as you can simply sell the home. Which approach may be right for you? If you already want to live in a new space, a sale can be the most reasonable action. However, for many, a reverse mortgage makes it easier to remain in a cherished home and plan for life after retirement!
Reasons To Choose A Reverse Mortgage Over Selling Your Home
The choice to remain in or leave your home can be a difficult one no matter what your plans for the future look like. Unfortunately, people sometimes feel that the only way to access their equity in a home is to sell it, which can motivate them to do so even if they would prefer to stay. A reverse mortgage can resolve this problem for you by letting you borrow against that equity and receive funds that you can put to beneficial uses! Not only can you use this to receive money that you can invest for retirement, you can take advantage of the home's equity to perform needed repairs and keep your space in great condition.
There are different terms that can be arranged with a reverse mortgage, which can help people clear different hurdles that stand between them and a happy retirement. Taking out the loan early and using it to establish a line of credit can help you build up more money to access at a later date. Receiving a lump sum can help you make certain beneficial investments and pay off other debts. With the option to establish a Property Charge Set Aside, you can even make finances later in life easier by creating a fund that automatically pays taxes, Homeowners' Association fees, and other remaining costs.
Issues That Can Complicate Plans To Take A Reverse Mortgage
Sometimes, the right plan for a couple nearing retirement includes selling a home. We should note that you can sell a property at a later date if you have taken a reverse mortgage, but doing so can complicate plans to use your equity in desired ways. If you already know that you want to relocate, simply taking your equity through a sale can be less complicated. We should also note that not all properties are eligible for a reverse mortgage. For example, a second home or vacation home would not be eligible for these kinds of loans.
Equity Elite And Equity Elite Zero Help You Reduce Closing Costs
If your worries over closing costs make you reluctant to move forward with plans of any kind, we can help! During a no-commitment consultation, FHL Texas can help you understand what terms are available. This includes discussions of Equity Elite and Equity Elite Zero, new forms of reverse mortgages that can help reduce closing costs. Equity Elite and Equity Elite Zero are also beneficial to people who have higher value homes and hope to receive larger sums from the equity that they have amassed.
Talk To FHL Texas About Your Options If You Are Considering A Reverse Mortgage!
When you explore your options for a reverse mortgage, you can find ways to smartly use the equity you have amassed to help you enjoy retirement, restore your residence, and more! FHL Texas has experience with different types of these loans. Just as we can help you make a purchase on a new property, we can assist you as you explore what you can gain by using your equity to improve your finances and make successful long term plans. For more information, call FHL Texas today at 1-800-990-LEND (5363).