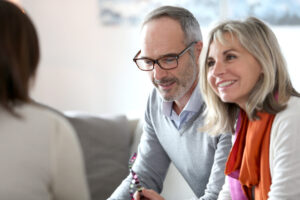 There are certain qualifications that need to be in place before you can seek a reverse mortgage. Borrowers need to be at least 62 to be eligible. While it is not necessary to own your property outright, you do need to have at least 50% equity in it and be prepared to pay off the original mortgage with the loan. Once you do qualify, it can be exciting to find out how your reverse mortgage helps you access significant cash at a time when you are thinking about retirement. At FHL Texas, we can help you start the process in the right way. A consultation at the beginning can field questions and concerns that you have. Before continuing with the application for a loan, you will meet with a Housing And Urban Development-approved specialist to confirm that this is the right move for you. These early steps are important, but they are not the only ones that call for extra guidance. We can provide the right guidance throughout the process and help you secure a loan that truly benefits you and your life plans!
A Reverse Mortgage Can Have Lasting Financial Advantages
Owning a home helps you build your net worth, as you generate equity from it that grows over time. Of course, having that equity and having access to that equity are two different matters. A reverse mortgage effectively gives you access to it through a specially designed loan. There are different terms, as well as different payout structures, that can help people with different goals see long-term financial benefits. We can provide the right information and guidance at the beginning to ensure you see the value you want from this transaction.
Who Is Eligible For A Reverse Mortgage?
Before moving any further with a reverse mortgage, there are certain qualifications interested parties must meet. You need to be at least 62, and only a primary residence is eligible. Single-family homes, townhomes, and condominiums can qualify, as well as two-to-four unit houses as long as you own it and reside there. You also need to have at least 50% equity in the home. Beyond these qualifications, you should be ready to remain in your house for the long term. Selling will make paying back the loan necessary. In addition to having the intention of remaining in your property, a review will confirm that you are prepared to keep up with the monthly costs that remain after your loan is provided.
You Will Receive Guidance And Detailed Information Before You Commit To A Loan
A reverse mortgage can be a major asset, but any financial decision should be seriously considered. The first steps in your application will include a review of the reverse mortgage and what you can expect from yours with your loan specialist. You will also meet with an HUD-approved counselor who can help you make sure that you are making the right decision. Confirming that you are a good fit is important, but these reviews also help familiarize you with what the right terms can offer and what you can do with your loan when you receive it.
Securing The Right Reverse Mortgage With The Right Terms
There is no blanket amount that homeowners receive from a reverse mortgage, and there are also different terms that can be secured for a loan. In addition to the traditional Home Equity Conversion Mortgage (HECM), you can apply for an Equity Elite or Equity Elite Zero loan. With these latter options, you can secure more money from a higher value home, and you can reduce costs associated with closing your loan. As part of the guidance we offer during the process of applying for a reverse mortgage, we can assess how your needs and your property affect what terms and loan type might be right for you.
When it comes to the financial support of your reverse mortgage, the money itself is only part of the help that you receive. By establishing a PCSA (Property Charge Set Aside), you can ensure that the remaining costs attached to your home are covered and even paid on your behalf. You can also support yourself in the long run by taking a loan that is provided as a line of credit. When you do so, you can let the amount you receive grow steadily until you need to withdraw it, which means you can draw from more than your initial loan amount!
Taking On Reverse Mortgage Myths
Sometimes, people who are eligible for a reverse mortgage and able to benefit from one hesitate or even stay away completely because of myths about what a reverse mortgage can require. One reassuring fact about your reverse mortgage is that it does not transfer your title to your lender. Your home remains in your name, and the terms of your ownership are not changed. You even maintain the right to sell the home, though this would make it necessary for you to pay back your loan. It can also be easier than you anticipate to cover the closing costs. With Equity Elite and Equity Elite Zero terms, those costs are reduced, which can certainly make them easier to manage. Even if the closing costs remain high to you, there are two things to keep in mind: Those initial costs should be weighed against the long-term value of your loan, and the terms you set can ensure that closing obligations are paid out from the reverse mortgage and not out of pocket.
Talk To FHL Texas Today About Starting The Reverse Mortgage Process!
From the outside, it can seem daunting to start applying for a reverse mortgage. FHL Texas can make the process easier by offering the right guidance upfront. Your early steps included dedicated support that can confirm you are eligible as well as a good candidate, and they also provide insights into what you can expect from lending terms. The right kind of support from your reverse mortgage can benefit you in retirement, help you renovate your home, travel, and generally take on unexpected expenses that come up over time. We are happy to use our experience to help you see the right benefits from your reverse mortgage. If you are ready to find out more, reach out to FHL Texas by calling us at 1-800-990-LEND (5363).