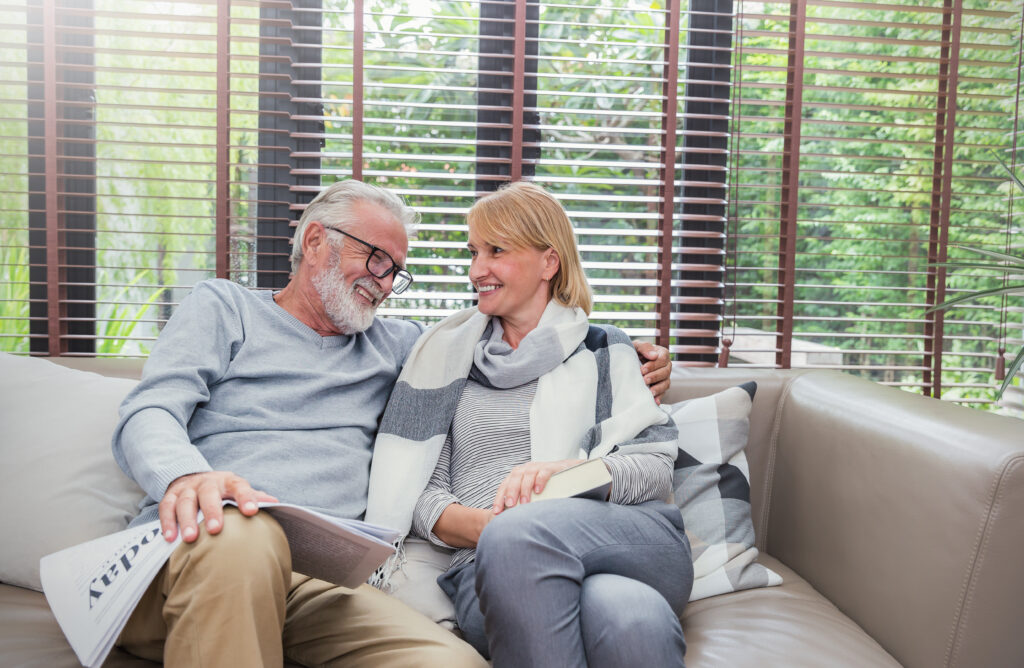 When homeowners reach the age of 62, they become eligible for a type of loan known as a reverse mortgage. In addition to the traditional Home Equity Conversion Loan (HECM), Texas residents can now also enjoy access to Equity Elite and Equity Elite Zero loans. What these loans do for people varies by their needs—for some, it is a way to fund retirement, while others may want to use what they receive to fund home renovations, investments, or any other endeavors that interest them. By learning more about what a reverse mortgage involves, and what yours can do for you, it can be easier to assess whether one is right for you!
Even if you are not sure that this is a path you want to take for yourself, finding out more about reverse mortgages can be beneficial. FHL Texas takes care to work with potential borrowers to help them confirm they qualify, and to learn what they are really receiving. We can help dispel myths about these loans, and we can also give you more details on the terms and types of distribution that are open to you.
Should You Consider A Reverse Mortgage?
Simply put, a reverse mortgage lets you take advantage of your accumulated home equity by letting you borrow against it. Unlike with other loans, the sum that you receive does not come with monthly payments. You can receive a large lump sum, receive a monthly payout, or even set up a line of credit with your borrower. These loans are not available until you are 62 and certain qualifications are met. Because they are made available near the age people traditionally retire, it can be a smart way to prepare for life after full time work. However, this is not all that you can do with the funds you receive, as you have control over how you spend!
How A Reverse Mortgage Benefits Homeowners
The immediate benefit of a reverse mortgage to a homeowner is the sum of money that can be provided. While building equity is important for growing your wealth, it is not exactly something you can spend as you see fit. When you take out this kind of loan, you can receive funds that are usable in any way you choose. You can even build it up further after you receive it by taking what you receive in the form of a line of credit that will keep growing before it is used!
While the funds you receive are borrowed against the equity of your property, you are not giving up that property, as a reverse mortgage is not a property sale. While you do need to remain in the home for the duration of your home, the title stays in your name. In other words, you enjoy a welcome infusion of cash thanks to the value your property has built up without losing access to the property itself.
Qualifying For A Reverse Mortgage
Beyond reaching the age of 62, what will it take for you to secure a reverse mortgage in Texas? You do not need to have full ownership of your home to qualify. However, you should have at least 50% equity and be ready to close the current mortgage on your home. Only a primary residence is eligible for this loan, which means a vacation home or a secondary residence that you have purchased will not be eligible. The qualifying property types for a reverse mortgage include:
Single-unit family homes
A two-to-four family property that is in your name, and where you reside in at least one room
FHA-approved condominiums (Equity Elite and Equity Elite Zero loans are sometimes eligible when condominiums are not FHA-approved)
Townhomes
We are happy to help clarify what a reverse mortgage offers as well as what it will take for you to qualify. By offering this kind of information at the start of the process, we can both help you understand what you need to do to receive your loan and help you confirm this is a step that is right for you.
Reviewing Different Loan Types That Are Available To You
Now that Texas has approved Equity Elite and Equity Elite Zero loans for homeowners in the state, there are more terms available than just those provided by HECMs. In addition to making more condominiums eligible, Equity Elite and Equity Elite Zero help by lowering closing costs, which means more of the money you receive goes to you. They also offer larger sums for homes that have more equity in them, which can be attractive to property owners who possess more expensive spaces.
In addition to varying in loan types, reverse mortgages vary in how they can be awarded to qualifying borrowers. That means you can have a say in matters like how much you initially receive, and how the funds are distributed. You can also decide if you want to create a Property Charge Set Aside that automatically covers remaining fees that are tied to the home.
Watch Out For Misleading Myths About Reverse Mortgages
Incomplete or incorrect information about reverse mortgages can make it harder to recognize the value in taking one out. You should know that your home title remains with you, and that you still have the ability to pass it on to an heir. The loan is non-taxable, and homeowners can still qualify even when they have not completely paid off their existing mortgage. One thing to keep in mind is that before you proceed to the application itself, you will receive guidance from us as well as an FHA-approved counselor, so you will only move forward after receiving detailed, relevant information as well as the right guidance to confirm that this will be a beneficial choice on your part.
FHL Texas Is Ready To Help You Secure Your Reverse Mortgage!
With your reverse mortgage secured, you can fund your retirement, enjoy a dream vacation, make updates to your home, or build your nest egg in preparation of unexpected costs. We are ready to help you learn more about this kind of loan and understand what terms are available to you. For more information, call FHL Texas today at 1-800-990-LEND (5363)!