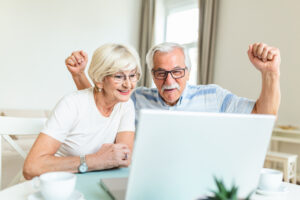 Homeowners who near retirement age can benefit from finding more sources for financial support. Many will qualify for a reverse mortgage when they reach the age of 62, which means they can rely on the equity in their home to make money they can spend. What stops people who qualify from moving forward with this opportunity? Many are unsure of what a reverse mortgage can offer. They may have additional concerns due to common myths or misunderstandings about them, which can stop them from taking advantage of a significant windfall.
FHL Texas can provide important information as well as guidance throughout the process of applying for a reverse mortgage. We can also help you understand the different terms available to you when you secure one. The right arrangements can provide you with an impressive sum. We can also help you secure the right terms regarding how you receive what you qualify for, and we can discuss arrangements that use your loan to pay ongoing costs connected to your property.
A Reverse Mortgage Can Offer Valuable Financial Security
Simply put, a reverse mortgage can provide a significant sum at a time in your life when having money on hand will be particularly important. You are eligible to apply at the age of 62, a time when many are close to when they wish to retire. For some, the right retirement plan is one that helps support their lifestyle, with additional funds set aside to cover medical expenses that can arise at a later date. For those who more ambitious plans for life after work, more financial support can be beneficial to help with travel plans, home renovations, and more. In either case, a reverse mortgage can be vital in preparing for both the expected and unexpected. What you can learn in applying for yours is that there are more options for loan types and terms than you expect! One way in which FHL Texas can help you is in guiding you to a plan that is best suited to your current circumstances and goals.
The Different Terms You Can Enjoy From Your Reverse Mortgage
There are different ways in which a reverse mortgage can be dispersed. Some borrowers will benefit from taking a lump sum, while others can prefer the consistency of monthly payments. You can also set up a line of credit with the lender, which will keep growing at a fixed rate until you take money out. People who have no immediate use for a reverse mortgage can see significant value from this type of payout. The rate is set in place, so fluctuating interest rates cannot hurt your rate of growth for your line of credit. Ultimately, you can take yours out at a time when you do not yet need to use these funds, and you can let it build in size until you find that you have a use for what you have received!
Benefits To Equity Elite And Equity Elite Zero Loans
In the past, a reverse mortgage referred specifically to a HECM—the Home Equity Conversion Mortgage. There are now new forms of loans that you can enjoy, as borrowers in Texas can qualify for an Equity Elite or Equity Elite Zero reverse mortgage! Both of these remove certain closing costs, making them a more affordable upfront option. Borrowers can also use these terms to take larger sums away from homes that have higher equity, as the cap on how much equity you can borrow against is higher than with a HECM.
Using Your Property Charge Set Aside To Cover Different Home Expenses
In addition to meeting the minimum age of sixty-two, you will need to have at least 50% equity built up in your home to qualify for your reverse mortgage. Whether you use your loan to cover the remainder of your current mortgage or already own your house outright, you know that those monthly mortgage payments are just one of several costs associated with home ownership. What you might not know is that your reverse mortgage can come with terms that pay those different obligations automatically! Establishing a Property Charge Set Aside will remove the need for you to keep up with different taxes, HOA fees, and other relevant costs, as it provides a dedicated fund for paying off these obligations when they come due. This means you have financial support and one less cost to worry over!
Talk To FHL Texas About Your Options For A Reverse Mortgage!
What can you do with a reverse mortgage? The funds you receive can be put toward whatever costs you want, which means retirement, medical bills, home renovations, vacations, and more can be supported by your decision to take out this loan! In addition to having options when it comes to how you spend your money, you also have options when it comes to the kind of reverse mortgage you accept and how your money is received. FHL Texas is ready to help you fully appreciate your options for your loan, and we are ready to field questions you might have about terms, the application process, and all other matters related to your reverse mortgage. To find out more about what you can gain from taking out this kind of loan, call FHL Texas today at 1-800-990-LEND (5363).