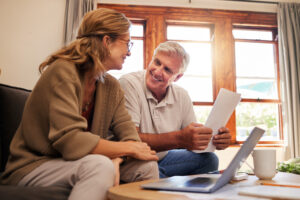 People build their savings in different ways. One way to grow your net worth over time is to become a homeowner, something that provides you stability and a place to call your own along with the opportunity to grow your equity. For qualifying homeowners ages 62 and older, the equity built up through the years can help you enjoy significant financial support, as you can pursue a reverse mortgage. This is a kind of loan that does not require regular payments on your end—instead, you will continue to receive money, which you can use as you see fit. With these funds, you can prepare for retirement more easily, pursue new investment opportunities, make home repairs, or make any other choices that suit you.
Reverse mortgages offer flexibility in more than just how you use them. You can review different disbursal options and different plans to make sure that yours is truly what you need. FHL Texas provides valuable guidance to homeowners interested in this kind of loan. We can help you understand the value of choosing a traditional HECM loan or the new Equity Elite option, and we can help you decide on which type of disbursal makes sense for you in the long run. We offer this support in addition to guidance at the start of your inquiry to make sure a reverse mortgage will be the long-term financial plan that best serves you.
More Than One Type Of Reverse Mortgage Is Available To Qualifying Homeowners
When you hear people talk about reverse mortgages, some may create an impression that there is just one blanket form of support for homeowners. This is not the case, as you can actually review different types based on your needs and priorities. Because borrowers have more say in the terms they want, there are many people who can find that this type of support can benefit them. What you choose can affect your closing costs, the amount you can receive, and even the schedule for how your money is paid to you. Before you walk away from this kind of support, you can review what options you have to see just how yours can support you.
Choosing Between HECM And Equity Elite
In the past, Texas borrowers only had the option to pursue a HECM loan. HECM stands for Home Equity Conversion Mortgage, a type of loan backed by the Federal Housing Administration (FHA). With changes to the rules on reverse mortgages in effect, Texans can now enjoy Equity Elite and Equity Elite Zero loans. These options can reduce how much you have to pay at closing, and they can raise the limits on what you can receive from your loan. Certain condominiums not eligible for HECM can take out Equity Elite loans. If you held off on pursuing a reverse mortgage in the past, these new terms can provide more appealing terms and help you take advantage of the equity you have built through the years!
You Have A Say In How Your Loan Will Be Disbursed
Unlike a traditional loan that requires you to pay back what you are given on a consistent basis, your reverse mortgage continues to pay you. The loan is then repaid at the end of your terms, often (but not necessarily) through the transition of the property to the lender. Although traditional monthly payments are the right choice for many, they do not benefit everyone. Fortunately, this is not your only option. You can review different options, such as those that pay more up front. You can also choose to take what you are awarded as a line of credit. This credit line will keep growing at a fixed rate until you draw from it, which means the sum you ultimately have to work with is larger than the loan amount originally afforded to you!
Receiving The Right Information At The Start Can Help You Find The Right Reverse Mortgage
A reverse mortgage can provide many benefits, but because many people are unclear on their terms, they can be intimidating to homeowners. To help with this, FHL Texas provides guidance on what is expected of you and what you can expect from a loan before you commit to anything. Borrowers can also receive counseling from an FHA-approved professional. As a result of this support, you can have more confidence in the choice you make, whether that choice is to move forward with pursuing a reverse mortgage or looking into other forms of financial support for retirement and other life events.
Talk To FHL Texas To Learn More About How The Right Reverse Mortgage Can Benefit You
There is more than one way to enjoy a reverse mortgage! Whether you want a traditional HECM loan or wish to know about Equity Elite options, we can provide information and support to carry you throughout the process. For more information on what the right reverse mortgage can do to support your life plans, reach out to FHL Texas today at 1-800-990-LEND (5363).