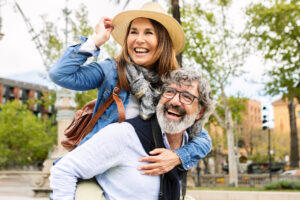 After you stop working, you still may want to see a financial boost in order to do the things that you love. If you have been searching for a way to increase your retirement portfolio, talk to your team of financial advisors about your options. One choice gives you the opportunity to convert your existing home's equity into cash that you can use however you'd like, from giving you more working capital for your investments to the purchase of a second home!
Take some time to sit down with our team of loan originators and financial advisors at FHL Texas in Frisco, TX to discuss how an FHA-backed HECM loan can help you to do more with your money. This form of loan is commonly called a reverse mortgage, and while there are some common myths and misconceptions about them, HECM loans can be a valuable tool in the financial strength of retirees. These are only available for those at the age of 62 and older, so if you have reached that milestone, reach out to our team to learn more about the process!
Take Advantage Of Your Home's Equity With An FHA-Backed Solution
When you reach the age of 62, there are new financial possibilities available to you through an FHA-backed HECM loan. These are often called reverse mortgages, and they help seniors to convert their existing home equity into usable capital, which you can use in a variety of ways. While there are many myths and misconceptions surrounding this topic, there are distinct advantages to this form of loan.
A HECM loan is insured by the federal government, giving you a secure solution to improve your financial flexibility. Take some time to talk with our knowledgeable team about the ways that you could use your additional capital. This can be a great way to increase your retirement account!
A Reverse Mortgage Can Help You Purchase A Second Home
One option with a reverse mortgage that many seniors are finding helpful is using the money from their HECM loan to buy an additional property. If you have always wanted to try your hand at investing in real estate, either for your own personal use or as passive income. Whether you want to operate a short-term rental or to have a longer tenant, a reverse mortgage can help you to achieve your goals. Our team is here to help you understand your options and make positive financial decisions.
Discover The Advantages Of A Reverse Mortgage With FHL Texas In Frisco, TX
Are you searching for a way to boost your retirement account, either for additional savings or as an investment? Talk to our helpful team of loan originators and financial advisors about reverse mortgages at FHL Texas by calling 1-800-990-LEND(5363).