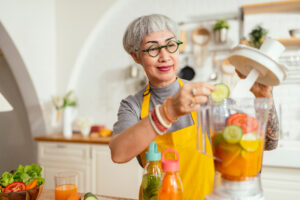 If you are like many retired families, a large portion of your net worth is tied up in your home. While there are benefits to having a stable place to keep your money, this can limit you when you make decisions regarding your investments. When you reach the age of 62, there is a way to convert your existing home equity into usable capital that you can use for a variety of purposes. Whether you want to purchase a second home or simply boost your retirement account, talk to your financial advisor about an FHA-backed HECM loan.
With our team of local Frisco, TX financial experts at FHL Texas, you have a guide to the world of reverse mortgages. These are becoming increasingly popular with retired individuals looking to make a change, so take the time to meet and discuss your options. By converting your home equity into cash, you give yourself more flexibility in your retirement. Take control of your finances and make the decisions that are right for your family with a HECM loan!
A HECM Loan Is A Special Tool To Help Seniors Make Their Own Decisions
When you reach the age of 62, you have access to an additional financial opportunity. An FHA-insured HECM loan gives you the opportunity to convert your existing home's equity into cash, which can be a significant help for those wanting to do more with their money. This form of loan is commonly called a reverse mortgage, and it might be the right move for you and your family.
You might have heard some of the many myths and misconceptions about these loans, but they can be a valuable tool in helping you do more with your money. With a reverse mortgage, you do not have to pay back your loan until you decide to leave your home, and then you can pay it off with the proceeds from the sale of your house or condo.
Experience More Freedom In Your Financial Future With A Reverse Mortgage
One of the ways that a reverse mortgage could help you is by giving you more control over how you use your money. Instead of stashing your net worth into your home, you can have the freedom to choose how you invest it. For many seniors, this means using a HECM loan to purchase a second home. You can also use it to boost your retirement savings to give you more peace of mind. Talk to a trusted financial advisor about whether a reverse mortgage is right for you.
Learn More About Reverse Mortgages With FHL Texas
If you want to have more flexibility in your retirement, ask our team about an FHA-insured HECM loan. To find out more about reverse mortgages, give us a call today at FHL Texas at 1-800-990-LEND(5363).