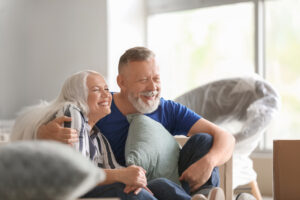 As more and more seniors turn to HECM loans to have more control over their retirement accounts, there has been more discussion about them in the broader public. This also means that there are more misconceptions about them, and some of these can be difficult to dispel. In order to make the decision that is right for you, you should speak with your trusted financial advisor to learn exactly what they are and how they operate.
With our team of local Frisco, TX financial experts and loan originators at FHL Texas, you have a dedicated guide to the world of reverse mortgages. In the past, people tended to turn to these loans as a solution for when they needed money during retirement, but today, an FHA-insured HECM loan can be a way to do more with your net worth. If you are like most people at the age of 62 or older, then you have a substantial amount socked away in your home equity and using it how you want is possible through a reverse mortgage. Talk to your financial advisor to learn more and make the choice that is right for you and your family.
You Keep The Title To Your Home, And You Continue To Live In It
When it comes to common myths and misconceptions surrounding reverse mortgages, one thing people tend to do is try to stir up fear in those who are interested. Others may try to tell you that you hand over the title to your home with these loans, but that is not true. Instead, you can continue to own your home for as long as you see fit. Repayment comes into play when you decide to leave the home, so upon selling the property, you can pay your loan back at that time.
Reverse Mortgages Can Be A Useful Financial Tool If Used In A Healthy Way
Another common refrain is that reverse mortgages are only for those in dire need of money. While it is true that you can use your loan to pad your retirement account, that is not all that you can do with them. For many seniors, a reverse mortgage is a way to free up some capital by converting their existing home equity into cash that they can use how they see fit. An example of this is as a down payment in the purchase of a second property, either for investment or for personal use. Freeing this money from your home equity can help you to do more with your money!
Find Out More About Reverse Mortgages With FHL Texas
If you want to learn the truth about reverse mortgages, take some time to meet with a financial advisor. To schedule a meeting, give us a call today at FHL Texas at 1-800-990-LEND(5363)!